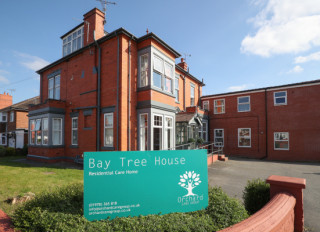 Orchard Care is passionate about providing the best possible care provision in a modern setting. Orchard Care believes strongly in the importance of the residents.
Thank you for stopping by. I hope you are keeping safe in this terrible pandemic!
Today I wanted to share some very interesting news from Wales – where we have the oldest population in the UK.
Two Welsh care homes have hit on a wonderfully sensible way of keeping their elderly residents safe from Covid-19. Instead of the staff potentially bringing in the deadly virus from the community as they change shifts they have decided to go into lockdown with their vulnerable clients.
Twenty selfless workers at Bay Tree House and Cherry Tree care homes in Wrexham, North Wales have volunteered to move in for up to six weeks amid the Covid-19 outbreak.
Cherry Tree went into lockdown on 14th April, while Bay Tree joined them on 17th April. Both homes are part of the Orchard Care Group.
Managers said it was to give their residents the best chance of avoiding contracting the disease and keeping them safe.
This practical plan has a strong chance of preventing an outbreak of the virus in these two homes. If successful the knock-on effect would be that the staff would not need volumes of PPE to stem a tide of Covid-19 infections. Wouldn't it be fantastic if other care homes followed suit!
Wishing you love, light and safety
Teresa x
And don't forget to check out my book: 9 Days to Heaven, How to make everlasting meaning of your life - which is a practical guide to joyful living! You can see the book trailer by clicking on this link: http://youtu.be/154luv8KMns